Partial knee replacement
The most common surgical knee intervention performed for osteoarthritis (OA) is a total knee replacement. During this procedure, the natural joint is removed and replaced with an artificial implant. This treatment option is usually offered to patients with advanced osteoarthritis of the knee. Total knee replacement may not always be optimal for patients with early to mid-stage OA in just one or two of the patellofemoral (top), medial (inner) or lateral (outer) compartments of the knee.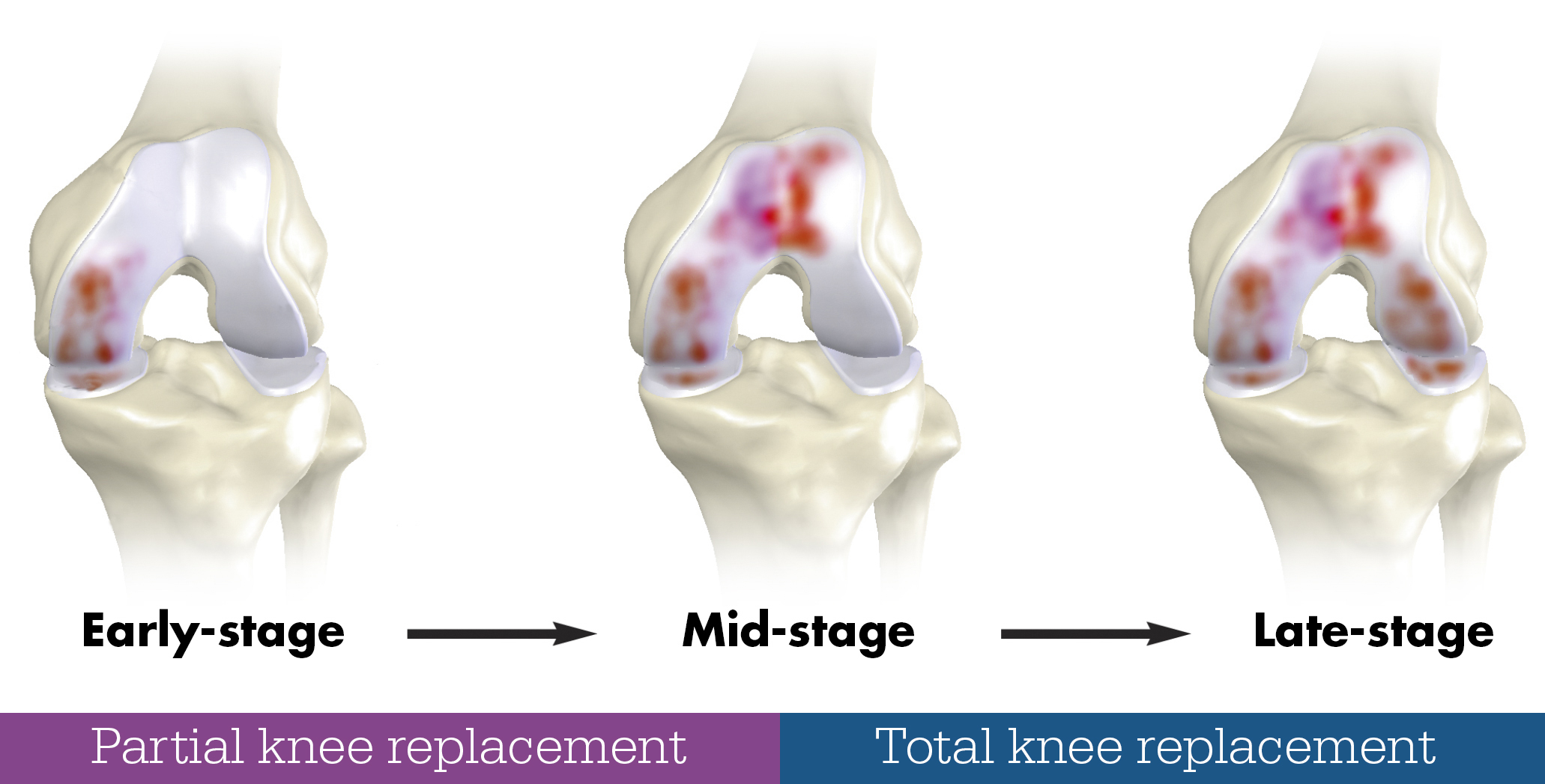 If you are suffering with partial OA of the knee, your surgeon may recommend a partial knee replacement.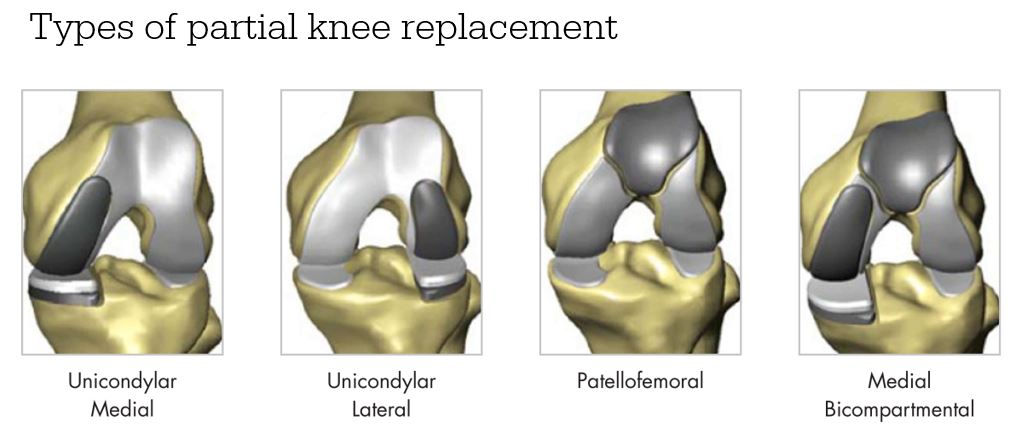 For more information on this option please see the Robotic Partial Knee page.